Padres Games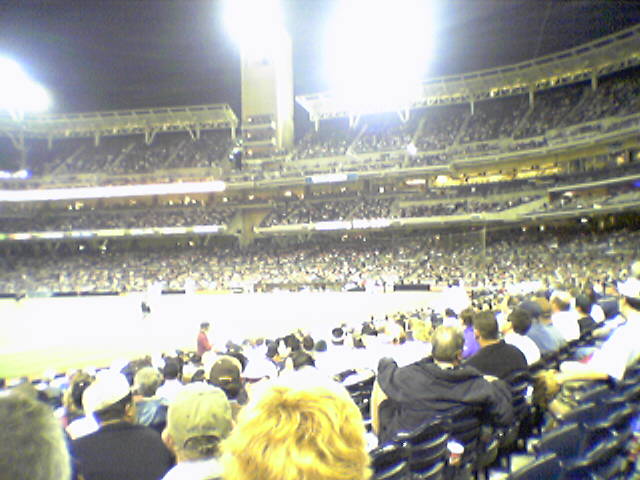 Russ W invited me to a Padres game. As much as I don't like baseball, I really like going to the games. It's fun, the beer is decent (RedHook) and even the seats up in the 3rd level aren't too bad.
It is pricey tho. $14 for the cheapest seats. $50 for the better ones.
Althought we didn't do this, my recommendation is to park and take the Trolley down. It's usually free parking, the trolley is $4.50 round trip and the ride back gives you some time for the buzz to die away.