Collections: Zim and Calvin & Hobbes
Both have been finally released: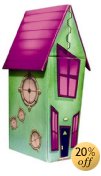 Invader ZIM - House Box Complete Set (Vols. 1-3 Plus Extra Disc)
Yes YEEEESS! The complete Zim collection is finally MIIIIINEE!! Now I have the resources to bring DOOM to the DOOMED souls that stand in my path of DOOM!
Ahem. I ordered this already. The cool part about it is that if you already own the other DVD's you can just order the box with the extra disk. So many publishers come out with a collection once all the DVD's are out that I waited. Guess I didn't need to. Super cool.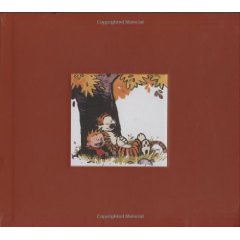 The Complete Calvin and Hobbes is also here. Finally. I've been so confused trying to collect them, they're not numbered and there is a lot of redundancy with the other collection books out there. 3 paperback (archive quality?) volumes of every C&H comic ever made, each with a number so you know what and when you're reading.
But if you don't want to buy this and instead want each book individually (probably better for casual reading), here they are in order:
'Calvin and Hobbes'
'Something Under the Bed Is Drooling'
'Yukon Ho!'
'Weirdos From Another Planet!'
'The Revenge Of The Baby-Sat'
'Scientific Progress Goes 'Boink': A Calvin and Hobbes Collection'
'Attack Of The Deranged Mutant Killer Monster Snow Goons'
'The Days are Just Packed: A Calvin and Hobbes Collection'
'Homicidal Psycho Jungle Cat: A Calvin and Hobbes Collection'
'There's Treasure Everywhere--A Calvin and Hobbes Collection'
'It's A Magical World: A Calvin and Hobbes Collection'
I'll probably order Calvin later or maybe put it on my xmas list. (Tracy, you reading this?) ;)