Christmas 2004

This year, Tracy and I stayed in town. After our trip to TN for Thanksgiving, traveling again was just too much. Plus, my family decided to come out here so it made staying in SD an easy choice. David and Anne, Mom and Todd and Joseph came out to visit.
Tracy and I spent a week cleaning the house and I spent 2 weeks building a shower into the guest bathroom. Well, I wouldn't say 'building' so much as 'engineering'. But it looks good and it works. I cleaned out the room previously known as "junk storage". Good to organize all that stuff. I was very proud that my very first exterior illumination project featured 1 kilo-bulb worth. Still not too impressive, but it was fun and cute. We waited a week too long to buy a tree, which we thought would be a bad thing. I figured prices would be way higher. Nope, huge discounts. We went to a Xmas tree lot and saw a Douglas Fir for $70. Screw that. Then we went to Home Depot and the same tree was $49 marked down to $20. Done. This is the first year I've ever had a real Christmas tree. It was so nice to see it in our house, and it smelled so good.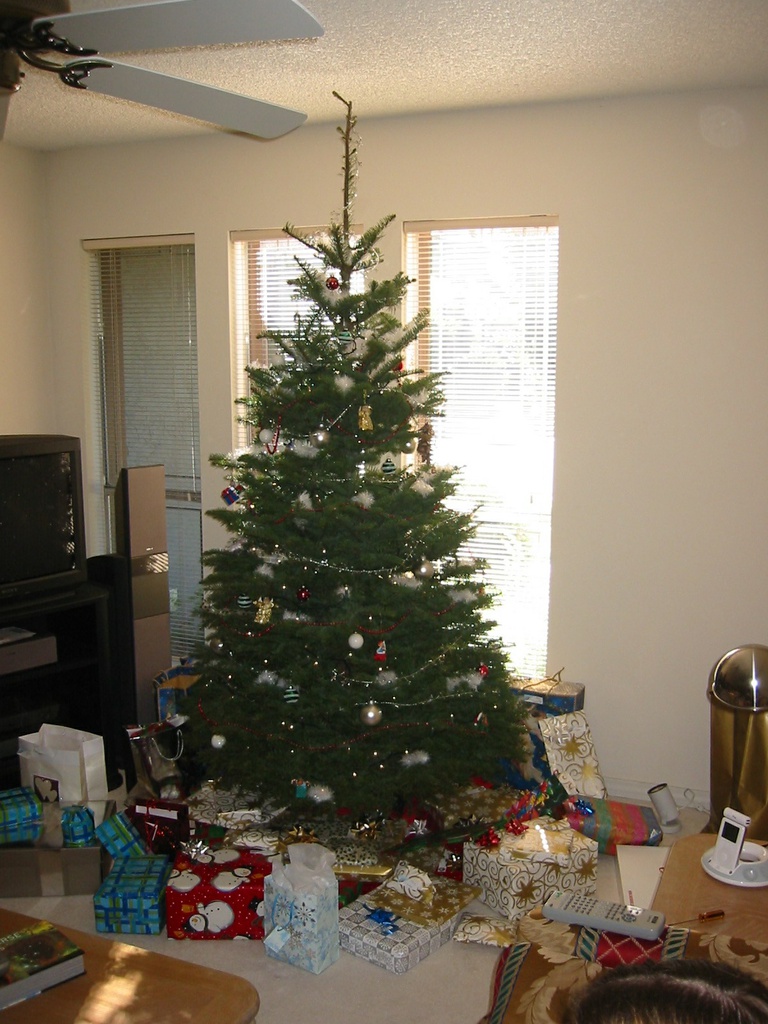 Mom and Joseph stayed with me the first night they arrived. The next day we went up to mom's husband's family's Christmas party. It was fun. Met a distant relative (mom's husband's brother's wife's mother) with foot drop and exchanged my story of success with her and gave her advice on how to deal with her injury. I also realized that I had thrown out some equipment a few days earlier that could benefit her. So, that night when we got home, I dug it up to give to her. When I was tossing it out, I knew someone would want it!
My Mexian neighbors invited my entire family over to their house for their family Christmas celebration. They had broiled a full size lamb in a 50 gallon steel drum that was lined with cactus leaves. Joseph, Mom, Todd, Tracy and I went over to celebrate with them. The food was great and even tho there was a slight language barrier, we had a great time. I drank Tequila with the men when the party was winding down. What a neat experience. David and Ann came down near midnight that night after spending an evening celebrating with Ann's family.
Christmas morning was excellent in San Diego. We all exchanged gifts and watched holiday TV shows. Tracy bought me a GameBoy Advance SP! That thing is so neat! It came with the original NES versions of Super Mario Bros and Legend of Zelda. Hearing the sound effects sure brings back memories.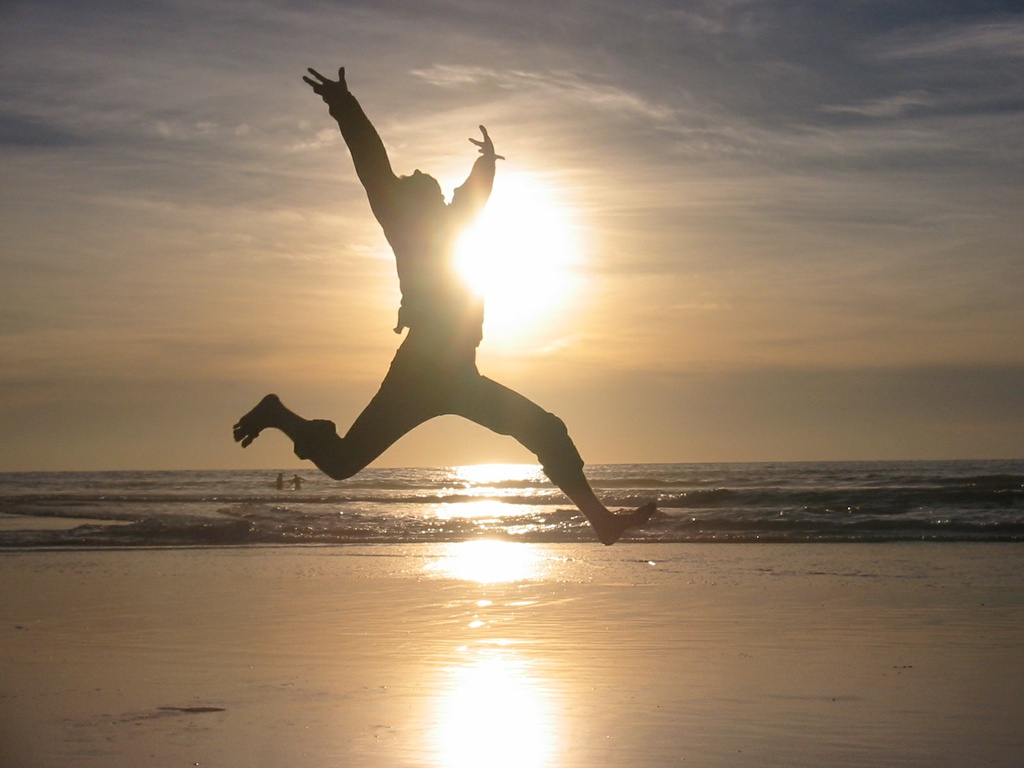 Arne and Gislea joined us for Christmas lunch/dinner around 2pm. The plan was to go hiking, but we ended up going to the beach that afternoon instead. The weather was great and the setting sun made for some really amazing pictures.
The next morning, they all left for LA, Mom and Todd taking the train and David, Ann and Joseph driving up. Our house was back to normal.