1080p Sky Timelapse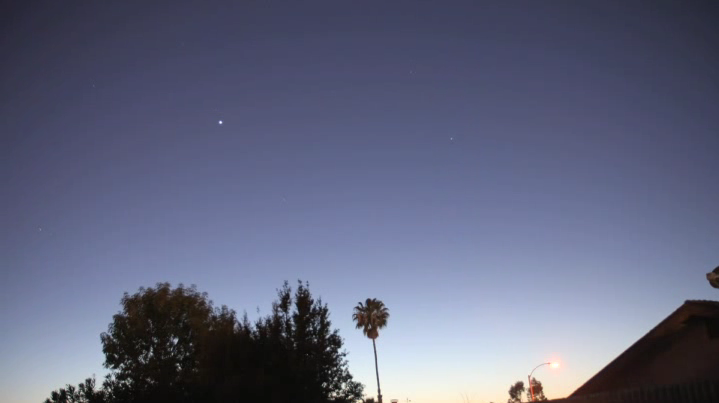 I got a new toy recently. A Canon TC-80N3...a programmable remote timer for my DSLR. I've always been a huge fan of Time Lapse video, especially the clouds moving and flowers blooming. I made one of my own, recorded at full image size and scaled down to 1080p for your viewing pleasure. File is 28MB: Mira Mesa Night Sky Timelapse 2007-05-09. Here's the embedded version:
Other than seeing the stars move at 450 times normal speed, the neatest part is the planes flying around at the bottom. They almost look like UFO's. You can see the fog roll in later in the shots as the camera gets a layer of dew on the lens. The exposure was 10sec each, taken every 30 seconds and playback is at 15fps.
I'll be making more of these and posting them to my blog as I have time. Tell me what you think.
Other timelapse posts:
Blogerize My Time Lapse
6 hours of Friday
More Timelapses
Pumpkins
Flight of the Servers/VMIX Down Page